May 13, 2018
- Congratulations to the LMSC Rats, our Under 18 boys travel team, who won the Eastern Regional League, comprised of the top club teams from New England and the Mid-Atlantic states. The win qualifies the Rats for the Regional Championships in late July. Regional competition consists of the 15 state champions from Maine through West Virginia, plus the ERL champion with the winner advancing to the National Championships in July. The Rats were state champions and regional champions is 2016.
The Rats are coached by Brent Jacquette, head coach for the Widener University Men's team.
In regular season ERL play, the Rats finished on top of the their division with a record of 6 wins and 1 loss. The Rats defeated McLean, Virginia 3-1 in the semifinals. McLean were national champions in 2016. The win put the Rats into the championship game against SOCA Elite from Charlottesvile, Virginia. SOCA defeated the Baltimore Bays 2-0 in their semifinal.
The Rats won the championship game 3-2 on a late goal by Alex Kades, assisted by Sean Touey.
LMSC would like to congratulate head coach Brent Jacquette and the entire Rats team (many of who started in LMSC at U-8 or U-9) on their tremendous victory and wish them luck at Regionals.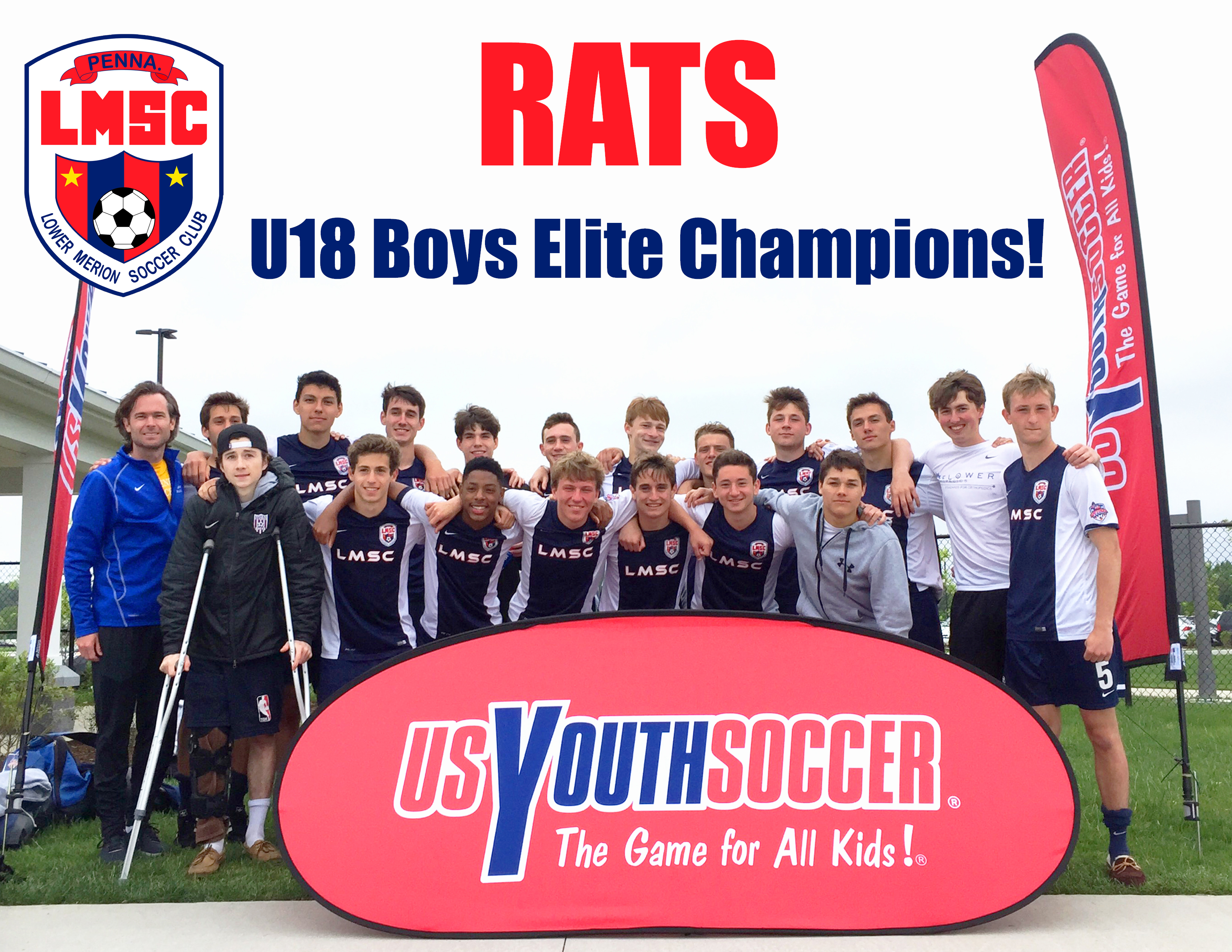 LMSC RATS: 2018 EASTERN REGIONAL LEAGUE CHAMPIONS