May 26, 2012
- Congratulations to the U17 Girls Charge for their State Cup Challenge run.  The girls won their group coming in first place before dropping a tightly contested final to UMNSC 1-0.  The girls played very well throughout the tournament and in the final.  They represented themselves and the club very nicely and we are proud of the Lower Merion Soccer Club Charge. 
The Charge were also Indoor State Cup Challenge Champions at the U17 level.  The team is comprised of girls from many of the area high school including Lower Merion, Harriton, Radnor, Notre Dame, Conesstoga, and Agnis Irwin.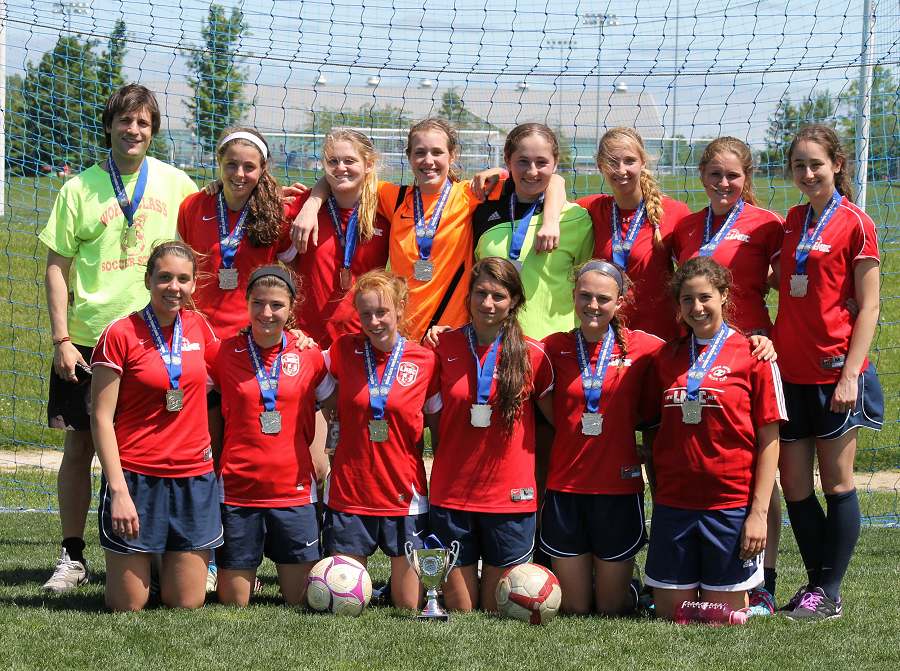 LOWER MERION CHARGE U-17 GIRLS
Claudia Willis, Lee Bernick, Ellen Francis, NikkoleVoluck, Katie Schneider, Amanda Farah, Charlotte Mouread
Jordyn Ehrich, Hannah Udren, Danielle Baer, Cat Dolan, Jane Campbell, and Anabel Lewis.
The Charge are coached by Nico Severini