November 13, 2010
- Congratulation to the LMSC Storm, our U-10A girls team who finished the PAGS League Season with the best record. The team ended the fall with a record of 6-1-2. PAGS League does not have end of season or crown an official league champion until Under 11, but the Storm's record put them on top of the league standings at the end of the season.
The Storm were State Cup semifinalists in the spring.
Congratulation to head coach Pete Gangl and the members of the LMSC Storm on another terrific season.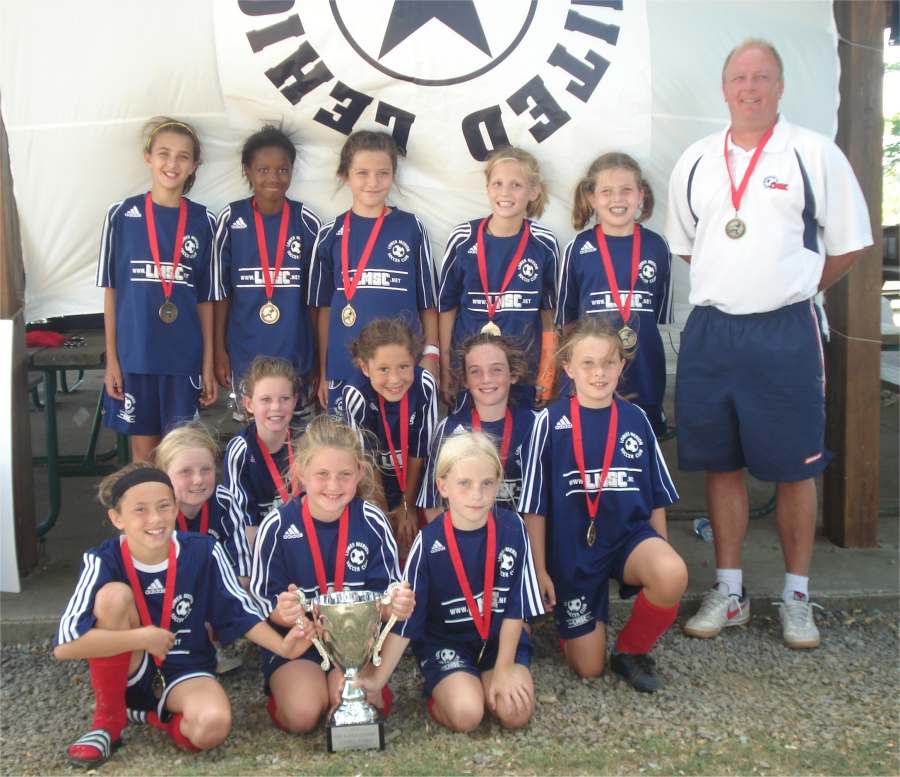 LMSC STORM

Front Row: Natalie Sgro, Gabby Mazzoni, Lauren Bracken

Middle Row: Phebe Guenther, Teresa Hegarty, Celia Page, Sydney Parmet, Lily Elman

Back Row: Simmi Bleznak, Carly McIntosh, Kate Depillis, Morgan Ress, Reilly Short, Coach Pete Gangl