October 31, 2010
- Harrison Malone, a member of the LMSC Sabertooth Rats (U-10A boys travel team) went around trick or treating this year as Philadelphia Union player Danny Califf. Malone first met Califf on September 11, when the Sabertooth Rats (2010 State Champions) were selected to escort the Union players onto the field at PPL Park before their game that night. Malone led the way onto the field with Califf.
The first picture below is of Danny Califf and Harrison Malone, taken the morning of Halloween, 2010. The second picture below is when they first met on September 11, 2010 just before the Union game that night.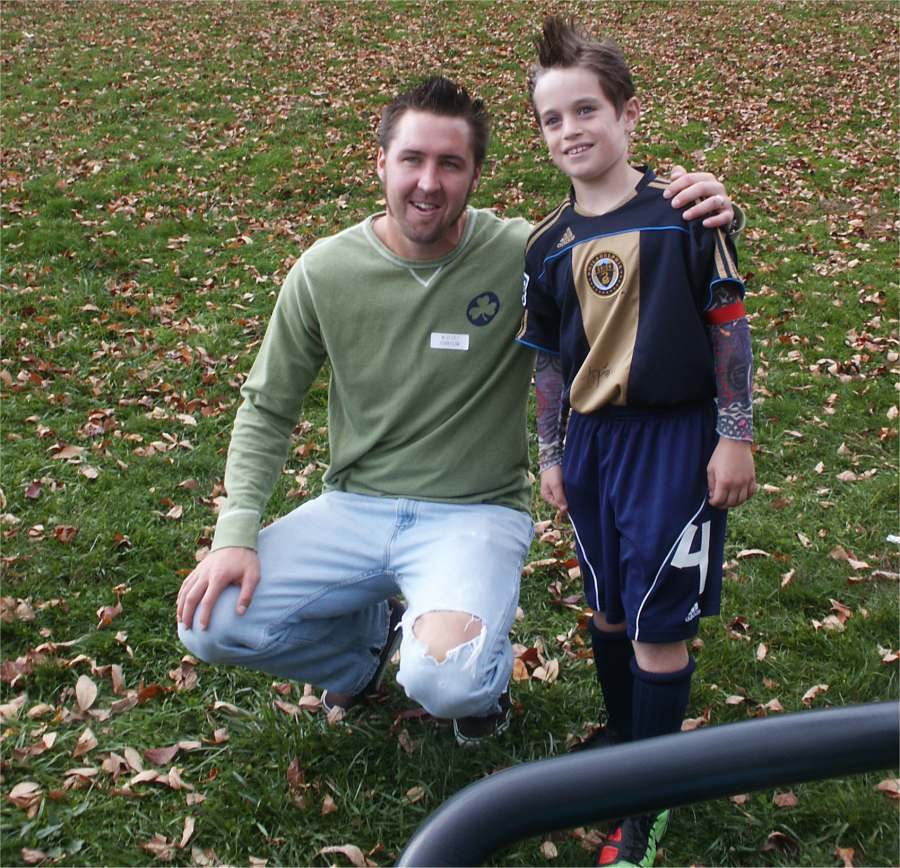 Philadelphia Union defender Danny Califf and LMSC Sabertooth Rats player Harrison Malone, October 31, 2010
Califf being escorted onto the field by Malone right before the Union game on September 11, 2010
Behind them are Union goalie Brad Knighton with LMSC's Luca Giordano, followed by the Union's Andrew Jacobson and LMSC's Griffin Wada.